Timegate's rapidly growing team welcomes yet again a new team member. We are delighted to introduce Rami Aikio who joined our R&D team as a Senior R&D Engineer recently.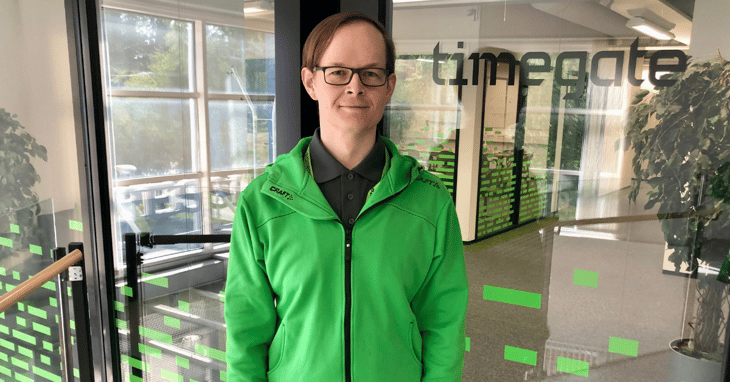 Rami has M.Sc. in Electronics and he has a long experience in the field. He has been working with optoelectronic devices R&D for 16 years before joining Timegate. His work has been around spectroscopy, ranging, and machine vision systems. Rami's expertise is in analog, digital, and system design as well as testing. He likes working in multidisciplinary teams and takes responsibility in project planning and management.
Timegate warmly welcomes the new timegator to the team!
Find our other team members' introductions on our Company page. If you would also like to be part of the talented and humorous Timegate team, check out our open positions and apply today: Positions opening in Logistics and Fine Mechanics/Optics.