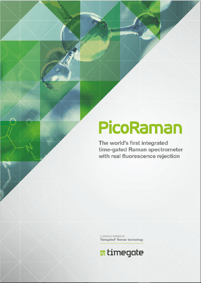 New Innovation for Raman Analysis
Raman scattering and fluorescence emission phenomena differ in the time scale. PicoRaman uses Timegated® technology for measuring both phenomena, providing accurate data for material analysis.
PicoRaman broadens the possibilities for research and commercial applications. Learn more about time-resolved technology of PicoRaman, and how you can utilize the instrument. Download the brochure by filling in the form.