After our long journey with the Testa Challenge, participating on-site for almost three weeks, analyzing and modeling the Raman spectra as well as studying and presenting the results, we now have the encouraging bioprocess monitoring results to share with all of you.
If you have not had the chance to follow our journey previously, you can read our fantastic Testa Challenge journey here: Timegate in Testa Challenge 2022!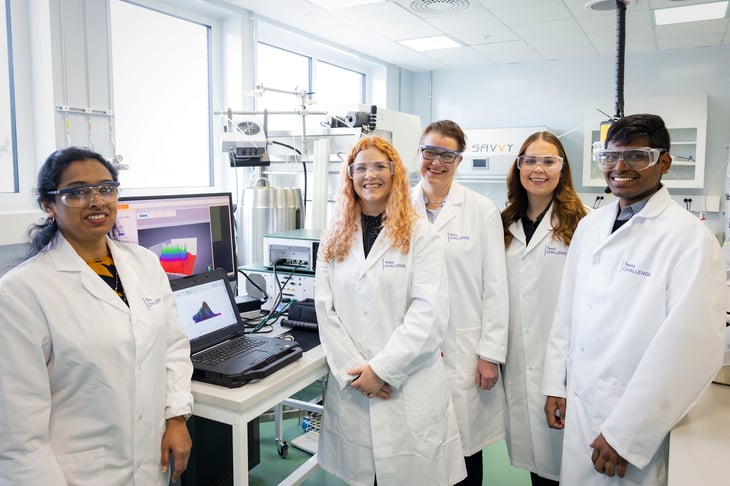 Timegators during the last days of the Testa Challenge. From left Dr. Amutha Daniel, Elina Aronen-Raappana, Mari Tenhunen, Roosa Klaavo and Vineeth Karuppasamy.

Timegated

®

Raman prediction follows the reference values

Testa Challenge results in a video format.

In the Testa Challenge, we were measuring several metabolites, nutrients and proteins in real-time in bioreactors during the whole biopharmaceutical process. All these parameters were measured simultaneously.

In these graphs below, the red marks represent the reference values obtained from laboratory analysis. The green curve is the result of Raman analysis. As it can be seen here the Raman prediction is perfectly following the reference values and therefore highly accurate.

This technique holds the promise of measuring not only the critical parameters but also the product that is being produced effectively. Read more about our time-gated technology here.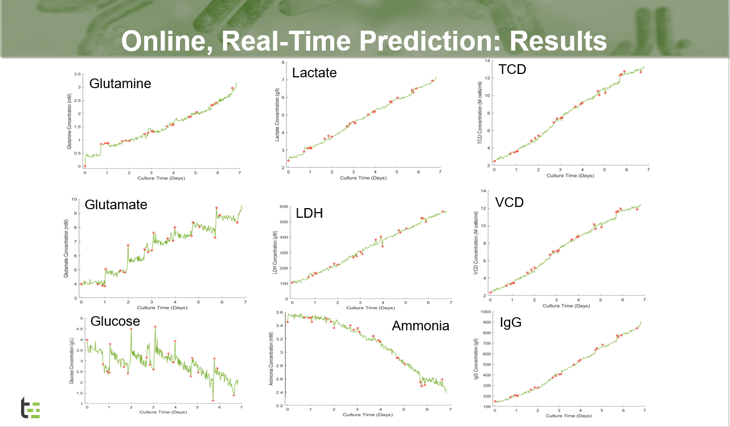 Time-gated Raman analyses (green curves) follow accurately the reference values obtained from laboratory analyses (red marks).

Improved bioprocess control with time-gated Raman technology
Looking at the results, we can see that the benefits of time-gated Raman technology for the bioprocess development and control are significant:
Stay tuned and find out, what exactly was the target of these measurements. Follow us on LinkedIn and Twitter if you want to be the first to know.
Exciting news coming soon!