We are glad to introduce you the new members of the Timegate team, Dr. Amuthachelvi Daniel and Vineeth Prekar Karuppasamy, who started to work with us during the past summer.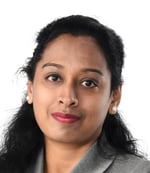 Amutha has a Doctoral degree in Biophotonics from Anna University in Chennai, and she strengthens our application team with her extended experience with cancer/precancer cells and Raman imaging of tissues. She has been working with time-gated Raman spectroscopy before she joined Timegate.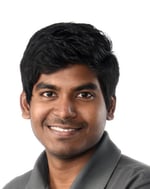 Vineeth is a photonics enthusiastic with a Master´s degree in Photonics from Eastern Finland University in Joensuu. Vineeth joined Timegate already during summer 2019 while he was still studying. After he finished his Master´s thesis at the ETH Zürich he joined Timegate as an R&D Engineer.
If you want to know more about Amutha and Vineeth, please visit our Company page.
We warmly welcome these two talents to our team!