Zurich University of Applied Sciences – accurate bioprocess estimations by real-time monitoring with Timegated®
Raman
In May of 2022, the first third-generation instrument PicoRaman M3 was delivered to ZHAW the Zurich University of Applied Sciences. With access to Timegated® Raman technology, the ZHAW team has been able to monitor biotechnological cultures and measure the chemical composition of materials in a bioreactor. ZHAW´s Head of Bioprocess Technology, Dr. Lukas Neutsch shares his insights into their experience with time-gated Raman spectroscopy.

Measuring chemical compositions of substances with time-gated Raman technology
Timegate in collaboration with our distributor Physical Electronics delivered the spectrometer to the customer personally in Switzerland. We enjoyed a warm welcome from the ZHAW team, and offered guidance with the PicoRaman M3 usage. The device was successfully installed in the Department of Life Science and Facility Management, and the first test phase started immediately.
Shortly later, they were monitoring a bioprocess and measuring the chemical composition of materials with time-gated Raman technology for various applications in biologics - and elsewhere! The ZHAW team felt that Timegate´s support was direct and very customized regarding the installation and furthermore, the communication was friendly and personal.
Dr. Lukas Neutsch, Head of Bioprocess Technology, ZHAW Wädenswil shares his insights: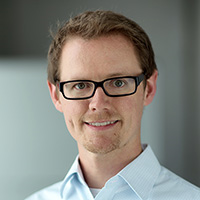 Timegated® technology could help us in several ways to better tackle confounding factors that we have to deal with in the complex matrix of biotechnological cultures. Ideally, we hope to achieve greater specificity in tracking selected substances we are interested in during production in bioreactors.

Monitoring biotechnological cultures with time-gated Raman spectrometer
The most important goal for ZHAW in working with the PicoRaman M3 is monitoring and analyzing biotechnological cultures. The time-resolved technology could offer advantages over currently established methods, especially when it comes to non-invasive, accurate estimation of quality-determining factors such as the concentration of the product formed in the bioreactor.
We chose Timegate´s PicoRaman M3 instrument because of the technical advancement through the temporal control of the signal, which is only available in this device and could help us to better deal with certain interfering factors. In addition to the improved signal specificity mentioned, certain aspects of handling (hygienic design, robustness, mobility in the laboratory) must be given to be able to use the device to its full extent in our field of application.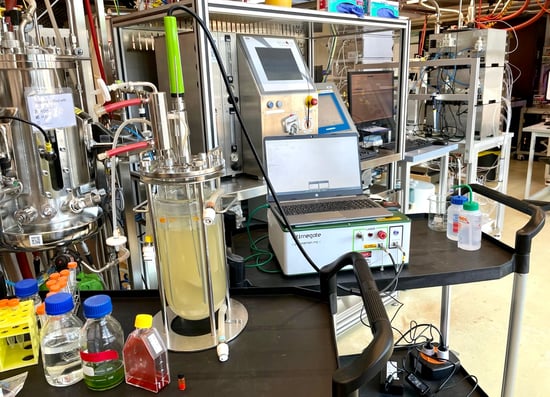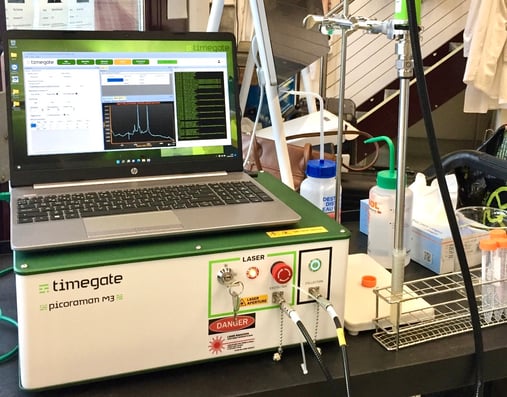 The development and future of time-gated Raman in the bio-based industry
The device is very professional, fast, and flexible. We are satisfied all around from the customer's point of view. PicoRaman M3 has room for improvement in technical development in terms of connectivity with biological systems and software regarding obtaining the desired information from the data provided by the system.
There are several areas where Raman technology could open even more potential if various interfering factors could be eliminated. The temporal gating option of the PicoRaman M3 offers a possible approach. If successful, large subsectors of the bio-based industry, e.g., in the field of biotechnological production, would be interested in such improved, easy-to-implement measurement technologies.
Successful collaboration
Timegate´s CEO Mari Tenhunen shares her thoughts about the collaboration:
ZHAW is a very active and innovative research organization in the bioprocess field. We can all definitely benefit from this new opening and collaboration. In Timegate, we are very happy that Physical Electronics has brought us together and PicoRaman M3 has been fluently delivered to new enthusiastic users of this time-gated technology.
We wish successful usage of the PicoRaman M3 in Switzerland, many interesting applications, and long life. Follow us and stay tuned for the success of measurements in the first application areas.