We have put all of our imagination and innovation toward the development of a new model of the TimeGated® 532, but we have run out of ideas for the name…
Thus we are asking for your help to name the second model. Please submit your suggestion and contact details in the competition page in here or scan the QR-code below.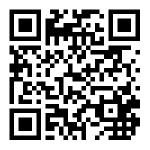 The participant with the best suggestion will be rewarded in June with a toy alligator. But why an alligator? Read the story behind our brainstorming highlights below.

A lucky one will also win a Camelbak eddy drinking bottle.

This competition runs until the end of May.