The IFPAC annual meeting takes place on 27th Feb – 2nd March in North Bethesda, near Washington DC. Since 1987 IFPAC has summoned people working with Process Analytical Technology (PAT), Quality by Design (QbD), Process Understanding and Control, and Real-Time Analytics to meet each other, have discussions, get inspired and thus develop and keep the industry successful. IFPAC is known for being a collaborative forum for Pharmaceutical, Biotechnology, Food, Chemical and Petrochemical industries.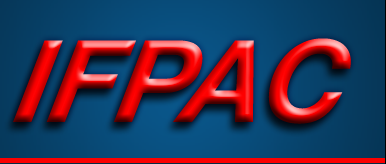 IFPAC brings together industry, academia, research institutions, manufacturers/suppliers as well as International and U.S. Regulatory Agencies allowing them to discuss together about the latest trends in technologies, standards and controls. The conference consists of panel discussions, evening sessions, poster sessions, and the exhibition. All these events provide many opportunities for networking and socializing.

TimeGate participates on IFPAC with exhibition stand and a speech. Mari Tenhunen will give her speech on 28th Feb on the Process Raman Symposium during 1.00-5.40 pm. Her topic is "How to Reject Fluorescence in Raman Spectra in Bioprocess Monitoring?" We welcome everyone at our stand number 210 to have a discussion about different applications Timegated ® Raman spectroscopy is suitable for and how it would benefit you. See you in Washington!

See more about IFPAC at their website here.