Keliber has completed a four-phase pilot-scale test programme based on ore from the company's largest deposit Rapasaari. Timegate Instruments participated in phases two and three, which Keliber conducted in collaboration with GTK Mintec and FLSmidth. The purpose of the test programme is to verify the behaviour of the ore from the deposit, at all stages of the process, from ore to the end-product lithium hydroxide. In this test programme, Timegate successfully carried out online measurements with our time-gated Raman technology at the Mineral Processing Pilot Plant and Laboratories at GTK Mintec in Outokumpu, Finland.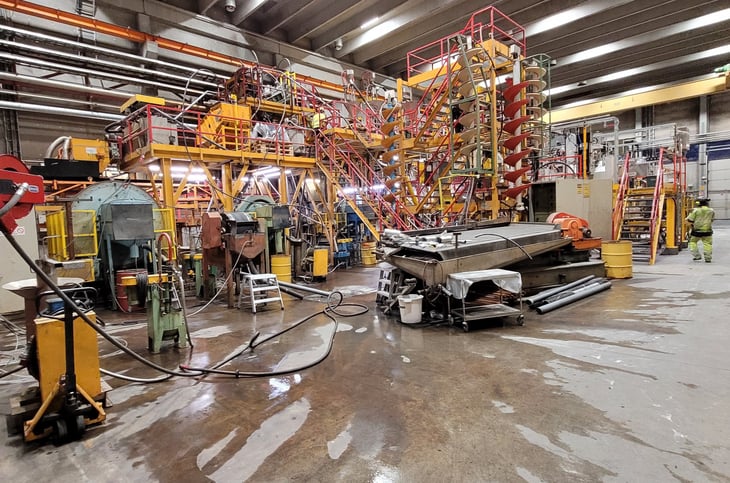 Overview of GTK Outokumpu Mineral Processing Pilot Plant.
Timegated® Raman technology measuring mineral concentrations
In the second phase of the programme, a continuous minerals processing test was performed at the GTK Mintec's Pilot Plant in Outokumpu. The main stages of mineral processing are crushing, grinding, classification, magnetic separation, flotation, and dewatering. Approximately 50 tonnes of Rapasaari spodumene ore were processed successfully during the pilot trial, resulting in 4 tonnes of spodumene concentrate. Timegate Instruments provided their online monitoring services during this phase.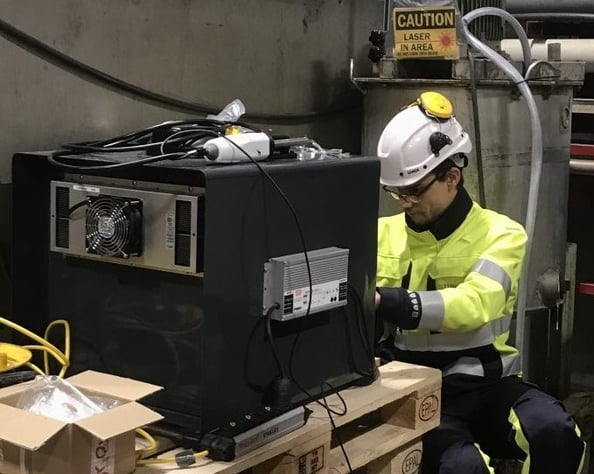 Timegate Instruments´ Application Specialist Bryan Heilala installing a SpectOre
measurement unit at GTK Mintec.
Practical, industrial applications of Raman have been limited in the mining industry, as the majority of mined materials emit fluorescence obscuring the Raman signal and preventing the collection of mineralogical data. The mineral analyser system installed in these pilots is based on patented Timegated® Raman technology where time-gating enables us to collect the Raman spectrum of mineral composition before fluorescence emerges. By using Timegated® technology, minerals can be identified effectively.
Spodumene, like many other silicates, produces high-intensity Raman responses and therefore in Keliber's spodumene flotation process changes in the spodumene concentrations can be monitored using time-gated Raman spectroscopy.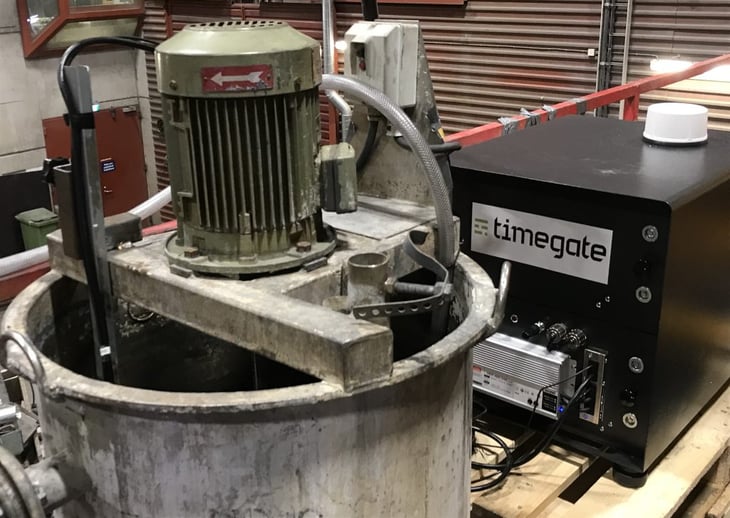 Raman analyser connected to a concentrate measuring probe at GTK Mintec.
Raman spectra of minerals were continuously and simultaneously measured at three locations of the enrichment process: the feed, the concentrate, and the tailing streams. Immersion probes were inserted into the slurry in the mixing tanks and the probes were connected to Raman spectrometers via optical fibres. Concentrations of interesting minerals were continuously monitored.
Read more about Timegate´s MonitOre - monitoring services.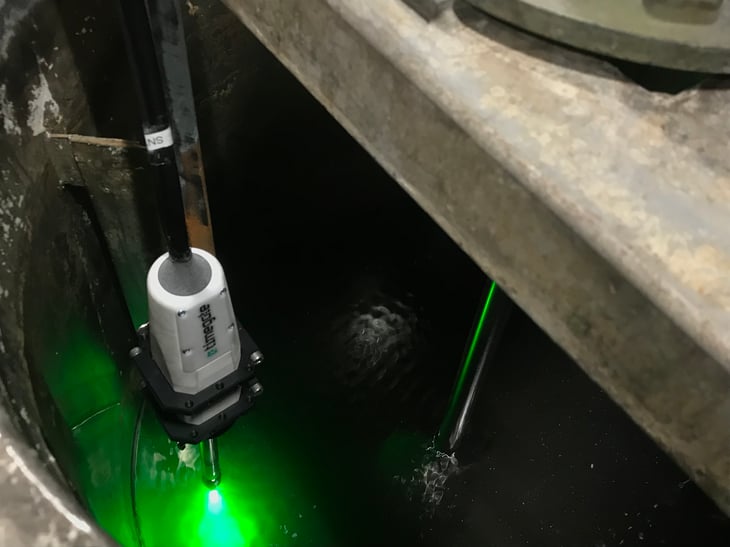 Measurement probe attached to a mixing tank at GTK Mintec. (Notice: the laser cover has been removed only for marketing purposes.)

In the third phase of the pilot, the alpha spodumene of the concentrate was converted to beta spodumene in a continuous high-temperature conversion process in a rotary kiln. Time-gated Raman technology can detect and distinguish spodumene's alpha and beta forms and the technology was used to optimize the conversion parameters to achieve improved conversion results. The high-temperature conversion pilot achieved an average conversion rate of 96.3%. This phase of the test programme was conducted in collaboration with FLSmidth.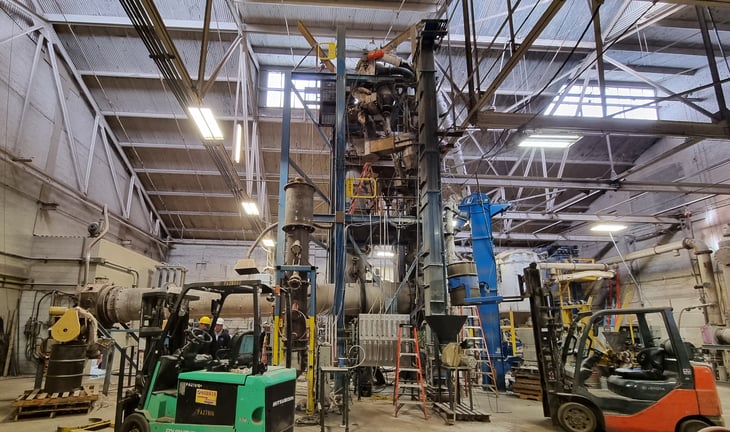 Rotary kiln setup at FLSmidth facilities.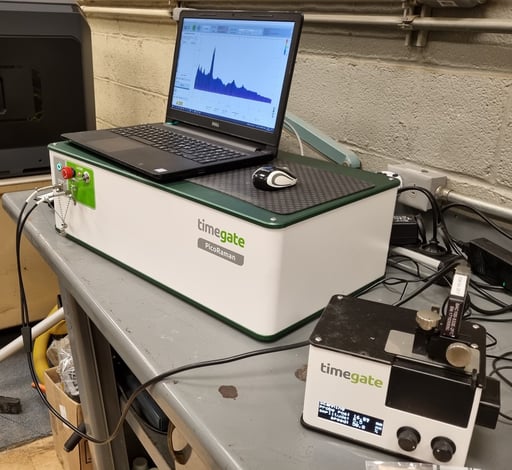 At-line Timegated® Raman measurements carried out at FLSmidth facilities.
The fourth and final step in the test programme was the production of battery-grade lithium hydroxide monohydrate by soda pressure leaching. You can read the published results from Keliber's website: https://www.keliber.fi/en/news/news-releases-and-publications/946DE8D8F45FD21A/