Timegate´s German distributor Physical Electonics organizes a free-of-charge NanoX-Change webinar on 25th November. The webinar is the second one in the series of scientific sharing between users, experts, developers, scientists and engineers that creates a new platform to strengthen knowledge sharing between participants.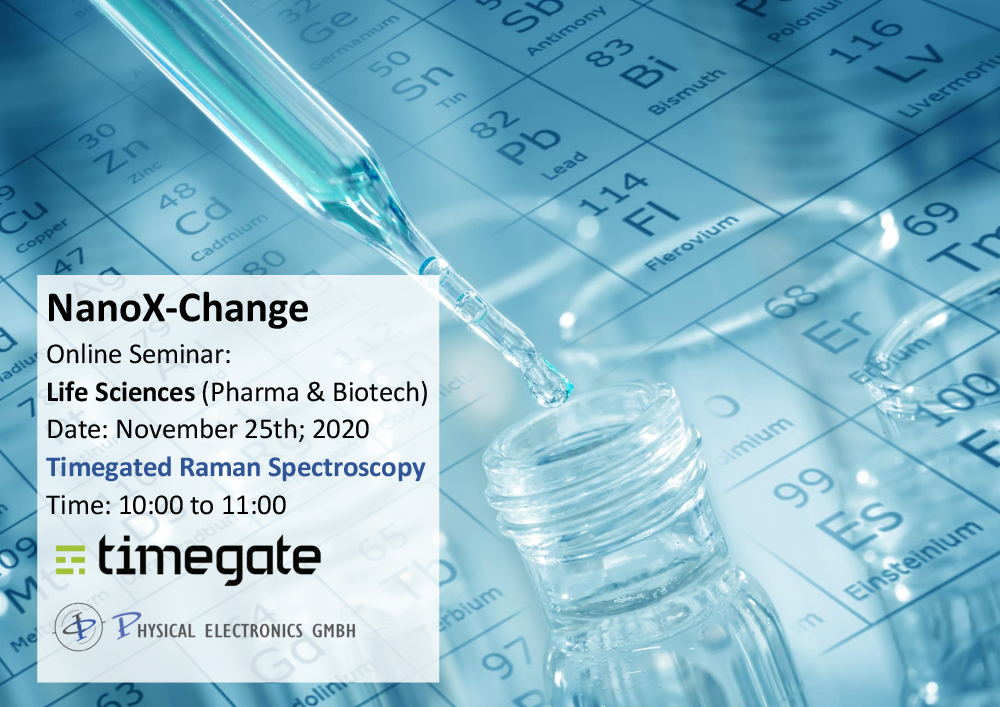 Application-oriented webinar

Timegate´s Senior Application Specialist Dr. Amuthachelvi Daniel will explore the efficacy of Timegated Raman spectroscopy in life sciences.
Timegated Raman use the most appropriate wavelength for the analysis, not the wavelength with the least interference. This aids in quantification of molecular species in low concentration or with low Raman scattering cross-section. Pulsed laser combined with the patented CMOS-SPAD electrically gated detector offers a commercially viable solution for time-gated Raman spectroscopy to record unprecedentedly detailed Raman spectra without damaging the samples by high laser energies.
For registration, please send an e-Mail to Mrs. Zauzig in Szauzig@phi-europe.com and you will receive a Microsoft Teams invitation.
Seminar language is English.
If you have questions or need help, contact Mrs. Zauzig. Please note that the number of participants is limited. Both Timegate and Physical Electronics look forward to an interesting webinar and lively discussion.