Timegates team just grew stronger once Mr. Jussi Soukkamäki joined our forces as Sales Director. Let´s give him the floor to introduce himself: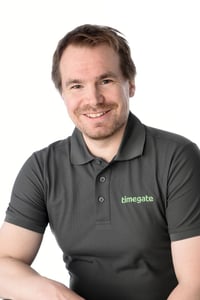 "I have been working in the photonics industry for over 15 years serving different companies from start-ups to globally working corporations. I have my backround in physics and a strong experience of designing and manufacturing of challenging optical systems and measurement devices. For the last 7 years I have led global sales and marketing of hyperspectral cameras on remote sensing, laboratory and industrial markets.
When I heard about the Timegate technology, I felt like finding a treasure I had not seen ever before in my career. It seemed to open so many possibilities! This technology not only reveals the untouched world without fluorescence for the experienced Raman spectroscopists, but also serves beginners as an all-in-one Raman spectrometer: one laser wavelength is enough. For the IR spectroscopists, this technology is an excellent complementary device for gathering all the vibration spectra together with their already existing devices.
In addition, outside the academic research box, there are even bigger opportunities in the industrial market. For the first time in the history of Raman spectroscopy, there is a technology available that can meet industrial requirements of reliability, speed and flexibility. Day after day the same quality, no matter what is coming on your conveyor belt. As a new sales director at Timegate, I am extremely eager and fascinated to start our common way together. I believe this road will be bright – without fluorescence."
Welcome to Timegate, Jussi!