Timegate and Sandvik Mining and Construction Oy performed the world's first trials of measuring mineralogy of high-speed drill cuttings by using Timegated® Raman spectroscopy. The experiment is part of the H2020 GoldenEye-project and was carried out last week in Sandvik's Test Mine in Tampere, Finland.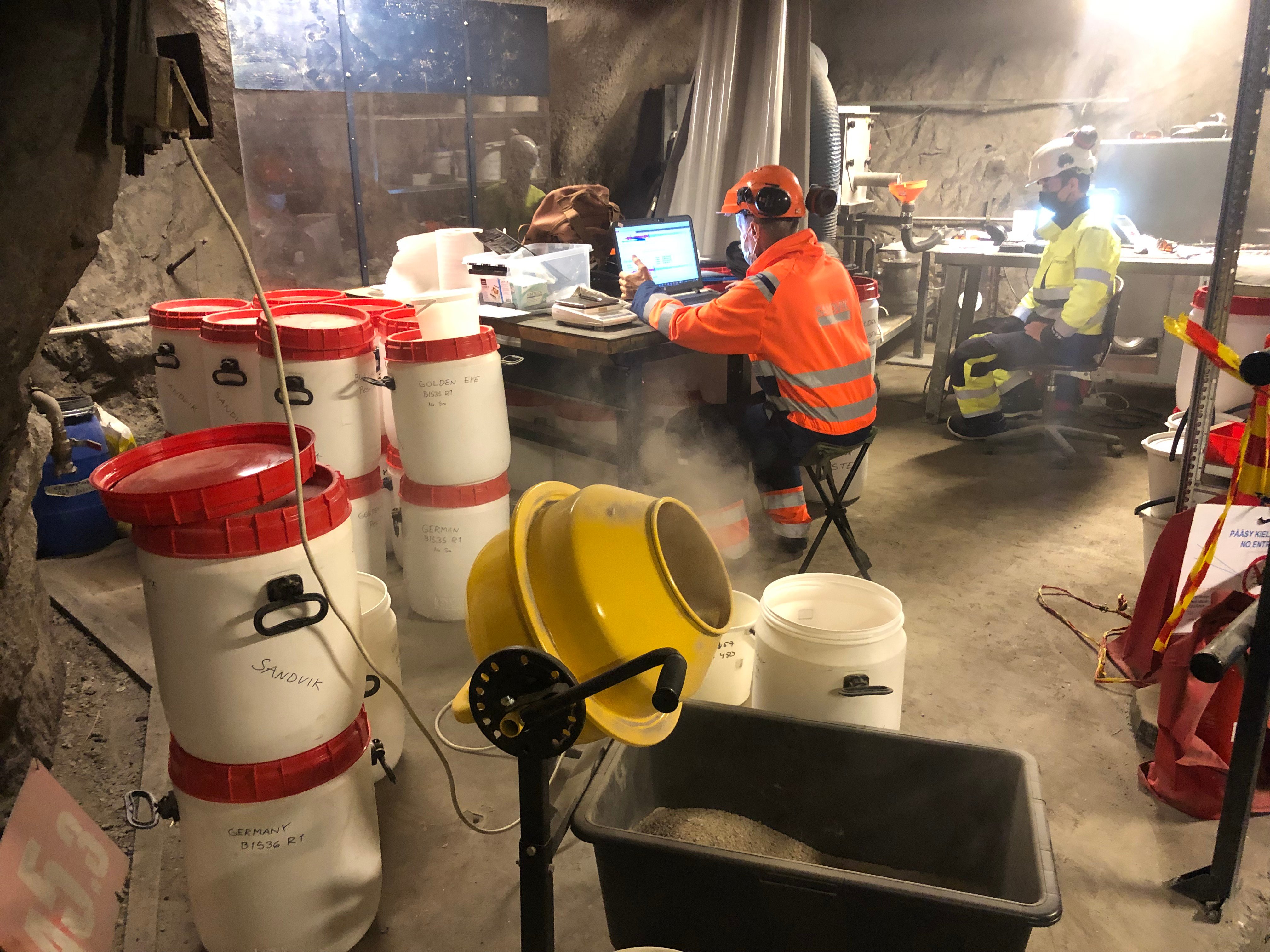 Sample buckets from six field sites.
In total, 18 different samples from six mines or exploration sites in Europe (Bulgaria, Finland, Germany and Romania) were measured using Timegate's SpectOre online Raman analyser.
The material was poured to the feeder system that guided the samples into the suction hose. The fibre-optic Raman probe was attached to the measurement chamber of the suction hose and connected to the Raman spectrometer. The mass feed rate and flying speed of the drill cuttings were controlled to imitate real drilling applications.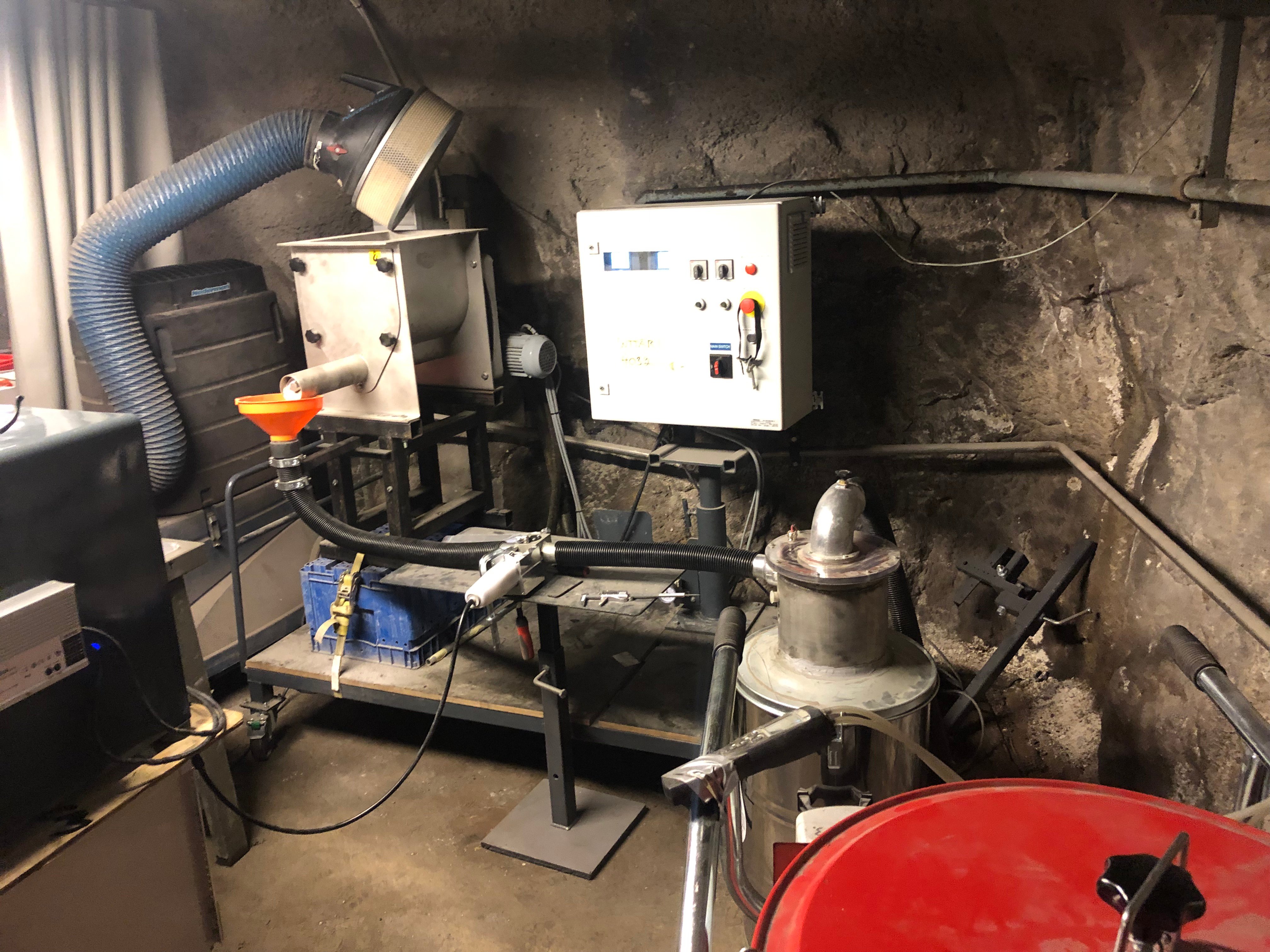 Measurement probe attached to the suction hose.
After m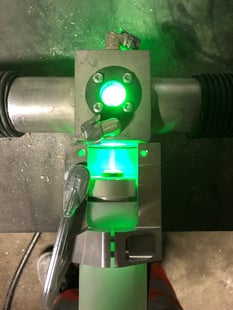 easuring one sample, the pre-cyclone and fine dust filter were emptied and cleaned for the next sample.
Next, we will carefully analyse the data to see how well we can measure the interesting mineral concentrations of the high-speed drill cuttings and classify them into ore, boundary ore and waste.
Measurement chamber illuminated by laser. >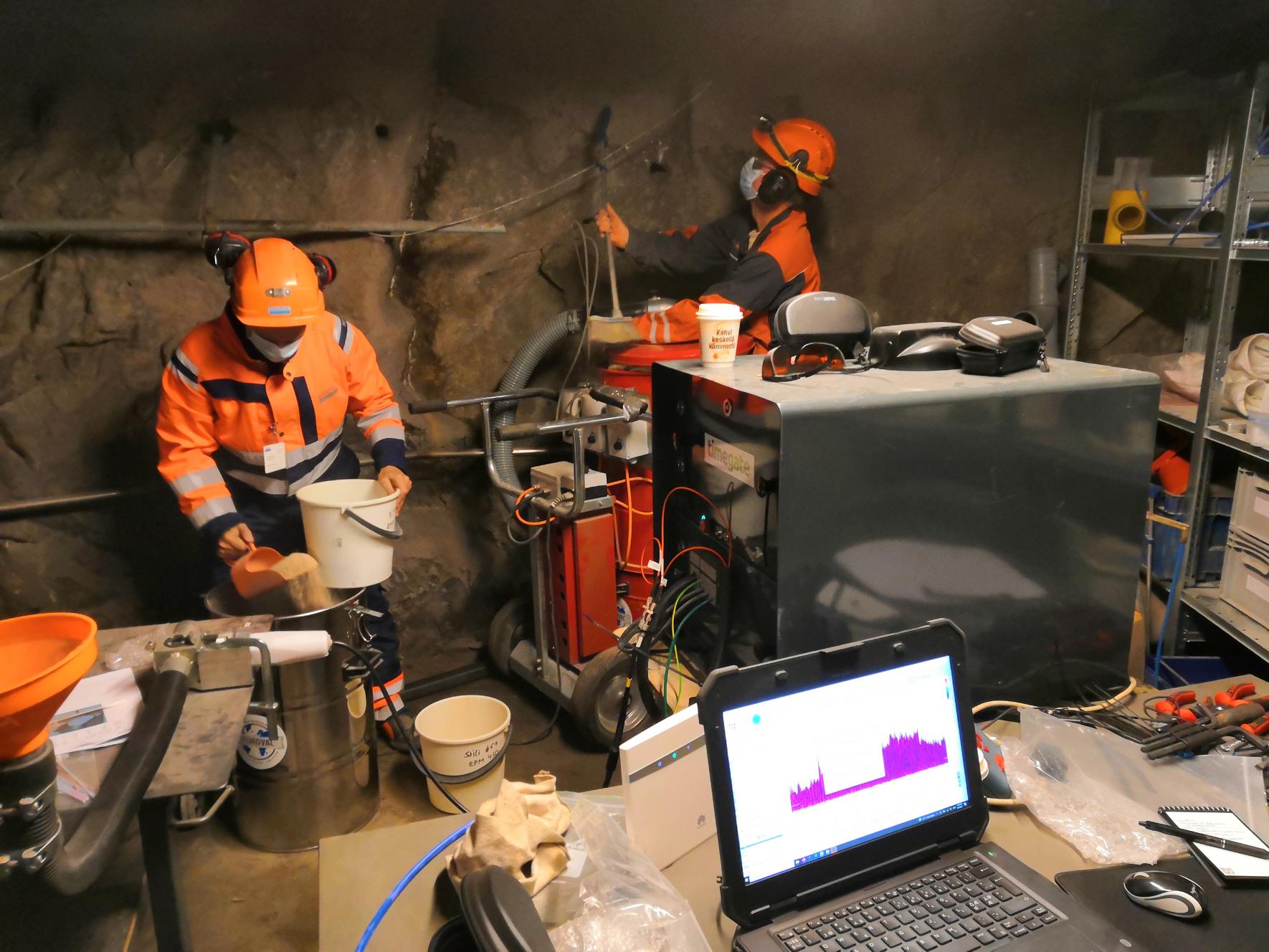 Emptying and cleaning the system for the next sample measurement.