Timegate Instruments participated on Cross-Pitch Baltic+ event co-organized by EIT Raw Materials and tech start-ups fund Prototron in Tallinn on 23rd November 2017. The aim of this event was to match Industry with tech start-ups.
Industries face many issues which could be solved efficiently with existing technologies. Finding the external innovators and increasing these innovators knowledge of the problems industries face is critical. EIT Raw Materials and Prototron wanted to match industries with startups and thus meet one of the major themes of Estonia´s Presidency of the EU, Industry 4.0 where humans, physical and digital systems work together in a new way.
Pre-selected companies pitched their ideas at Cross-Pitch Baltic+ event. Timegate was one of these companies which made their way to the final competition. The idea of more accurate real time mineral sensing and digitalizing the raw material flows in mining process brought us the Geological Survey of Finland´s prize. GTK offers a chance to do piloting test at their Mineral Processing Plant and EIT Raw Materials provide project funding for the tests.
Timegate is enthusiasticly looking forward to start piloting and bringing the idea alive!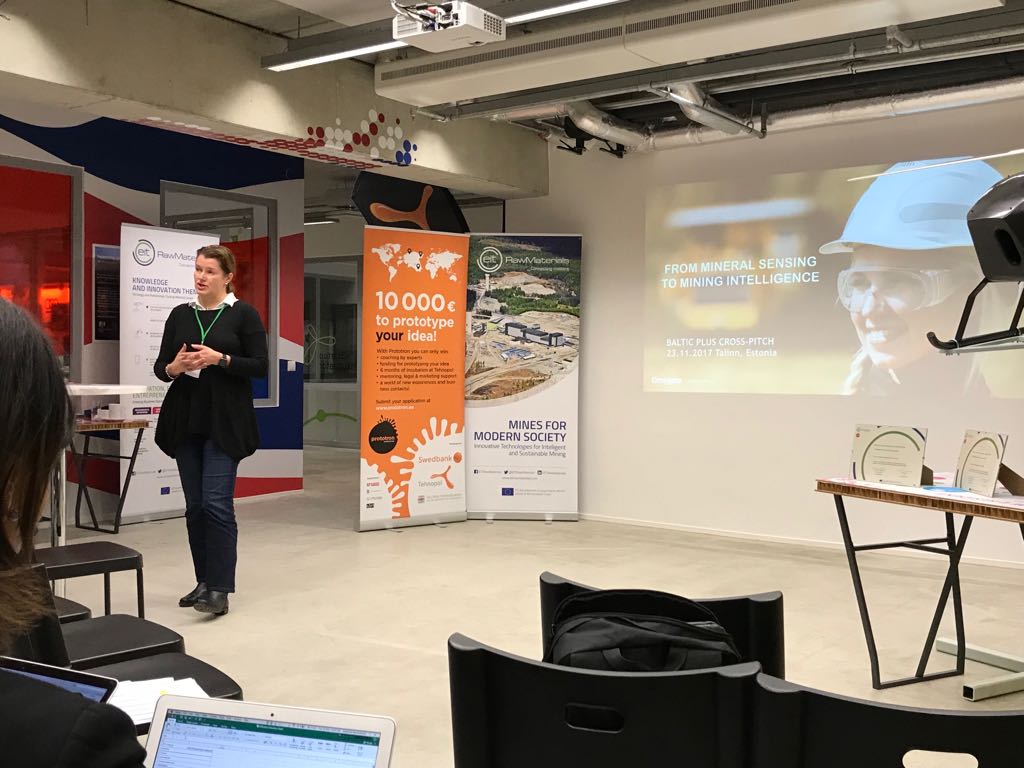 CEO Mari Tenhunen giving a pitch at Baltic+