SciX 13.-18.10., Palm Springs, California
This year the great scientific exchange SciX takes place in Palm Springs, California with extensive program about spectroscopy and its application areas. This time there is also a session about advances in on-line process analyses, where we have a talk by Mari Tenhunen with a title "Revolutionizing process monitoring in mining industry with time-gated Raman spectroscopy" on 16th Oct at 16.50-17.10. Timegate also has a booth #708, welcome to visit us at the exhibition!
See more about the event in here: https://facss.org/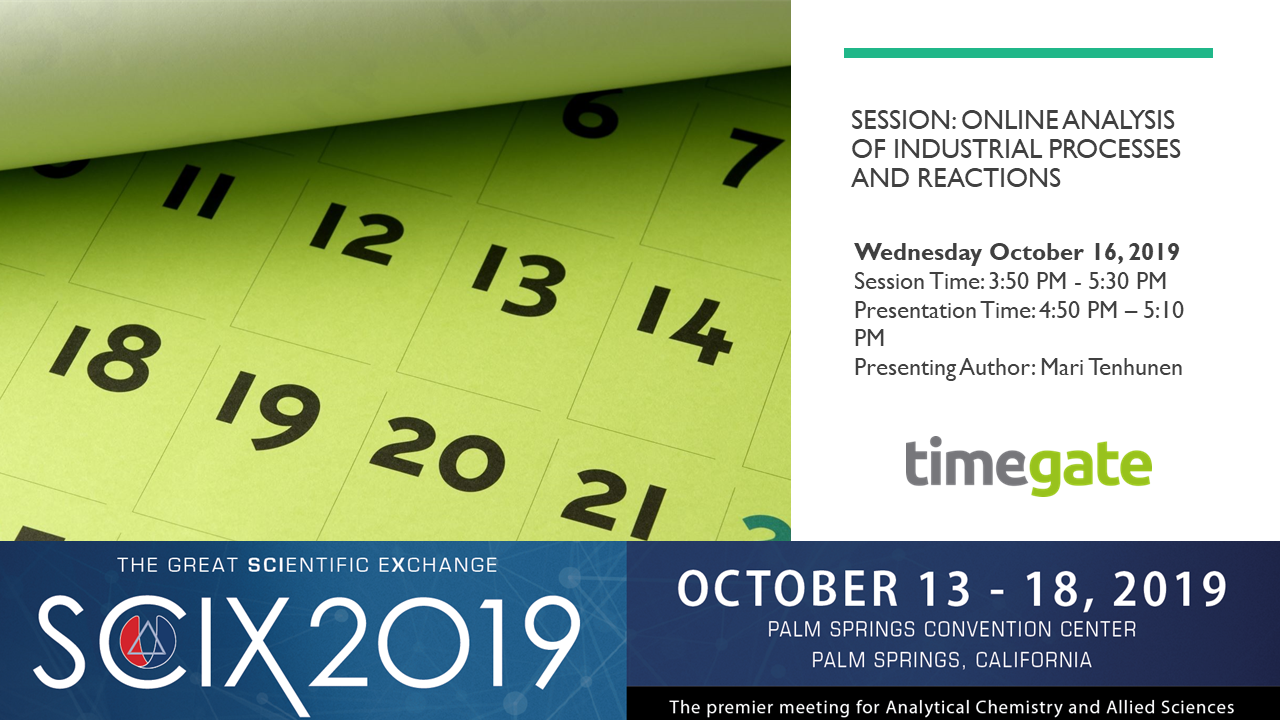 Fennoscandian Exploration and Mining 29.-31.10., Levi, Finland
Biannual Fennoscandian Exploration and Mining (FEM) hosts over thousand exploration and mining professionals, experts and researchers in the heart of Finnish Lapland. Timegate has a shared booth at the C-section, but the easiest way to reach the two ladies is to find them on A or B sections.
More about FEM in here: https://femconference.fi/
Flotation´19 11.-14.11., Cape Town, South Africa
Minerals Engineering International (MEI) organises the 9th Flotation conference in Cape Town in mid-November. Timegate has a booth in the exhibition area and also gives a talk by Miia Mikkonen with the title: "Real-time flotation monitoring with time-gated Raman spectroscopy" in the Flotation Applications and Plant Practices symposia.
More about the event in here: http://www.min-eng.com/flotation19/index.html