EUROPACT 2017 is the fourth European Conference on Process Analytics and Control Technology. The conference takes place during 10-12 May 2017 in Potsdam (nearby Berlin), Germany.
The conference will cover new technologies in process analytics, the implementation of these technologies in various fields and the transformation of data into knowledge. The conference will be supported by an exhibition of instrumentation, applications and data evaluation tools.

EUROPACT 2017 provides a meeting and a discussion forum for scientists and users of process analytics from academia and industry. The conference programme will include plenary lectures and discussion during poster sessions.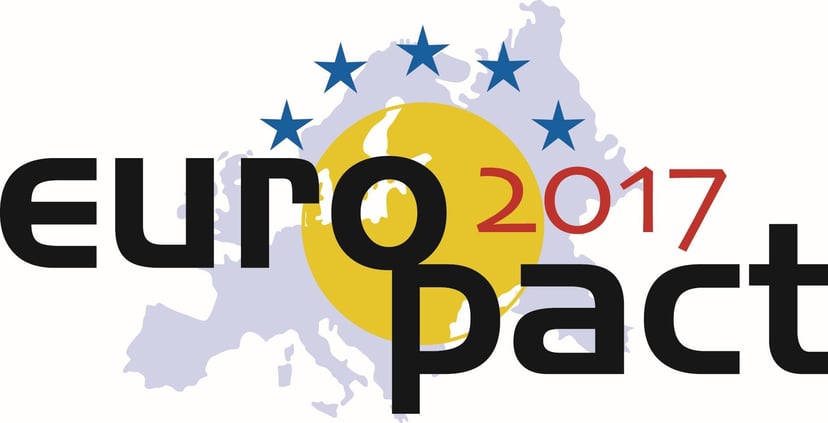 Jouko Malinen from VTT (Technical Research Center of Finland) will have a lecture during EUROPACT on Friday, the 12th May at 8.40 am with the topic "New technologies in spectroscopy expanding the scope of PAT applications". His lecture will give examples of using timegated Raman spectroscopy in pharmaceutical processes and discuss about recent developments and application opportunities in microspectrometers and fluorescence suppressed Raman spectroscopy, which both are rather new technologies. Recent development has not only expanded the scope of using these technologies in PAT, but also made them more affordable.

Mr. Malinen will talk about VTT´s studies regarding characteristics of miniature spectral sensors from several manufacturers. These studies give a chance to understand the differences in operation and characteristics of those sensors and in addition to that potential use cases and applications. His talk will also present recent laboratory experiments done with timegated Raman technology and discuss it´s potential in bioprocess applications, where continuous process monitoring has been very limited and fluorescence has been a challenge. The tests done by VTT have shown that timegated Raman spectroscopy can minimize challenges with sample fluorescence and therefore it has potential for solving these needs.

More information about the event in here: EUROPACT 2017.