Timegate in SciX 2021
-
on the spot!
Finally, after online period due to the pandemic, we have possibility to encounter on the spot. SciX - The Great Scientific Exchange will be open from September 27th until October 1st at the Rhode Island Convention Center, USA. Timegate will be presented there in a quite noticeable location just in front of the stage area.
Our own personnel will not be able to participate face to face due to the delta variant situation of the covid pandemic and the restrictions of foreign travellers to enter the country. However, we are attending online, and our resourceful and knowledgeable distributor McCrone Microscopes & Accessories, LLC is going to represent and support Timegate at our booth and help all the attendees to achieve insight and understanding about our technology.

Our U.S. distributor McCrone Microscopes & Accessories, LLC. From the left: James Bristol, Jeff McGinn and Glenn Miller.
Presentations about Timegated
®

Raman Spectroscopy

Timegate´s Senior Application Specialist Dr. Amuthachelvi Daniel is giving a speaker´s presentation as online video:

Cell Culture Media Monitoring by Time-Gated Raman Spectroscopy

on Tuesday, September 28, at 9:50-10:10 AM, Meeting Room 556 (5th floor). Session Title: PAT Pharma / Biotech, Session Time: 8:30-10:10.

And also as a poster presentation:

Quantitative Analysis of Highly Fluorescent Milk Products by Time-Gated Raman Technology

on Wednesday September 29.
Scientist behind the scenes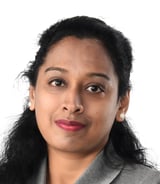 Amuthachelvi Daniel has a doctoral degree in Biophotonics with 10 years of experience in application of Raman spectroscopy for cancer / precancer detection and Raman imaging of cells and tissues. She was also a recipient for Marie Sklodowska Curie IF fellowship and has done extensive work in cancer diagnosis using continuous wave Raman spectroscopy and SERS. Learn more about Amutha and our other Timegators on our Company page.
Have a great conference and visit our booth #425! We are displaying our brand video non-stop, so go ahead and share your opinions on that.