Sandvik and EIT RawMaterials organized the first ever Rockathon Mining Challenge during 4th-5th Septempber in Tampere. The idea of the co-creative event was to find new solutions to the mining industry and to make it possible to "see" into the rock. Timegate was one of the four teams that made their way to the competition and had a chance to get to know better different drilling rigs and the needs mining industry has.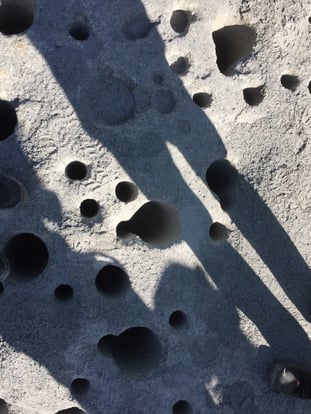 Drill holes in rock. Picture by Sandvik
Sandvik was looking for new ideas and innovations to create on-board analyzer to be placed on their mining equipment. They wanted to do so by giving a chance to companies that have in-depth knowledge or ideas of granular material sampling or who master mineral analysis methods in challenging environments. The goal of the Rockathon challenge was to find a solution that increases mineralogy and ore quality information of the rock mass in real-time and onboard of a mining equipment. Thus, mining industry could utilize natural resources in a more sustainable and effective way. A cherry on top of a cake for participants was to open business opportunities with Sandvik.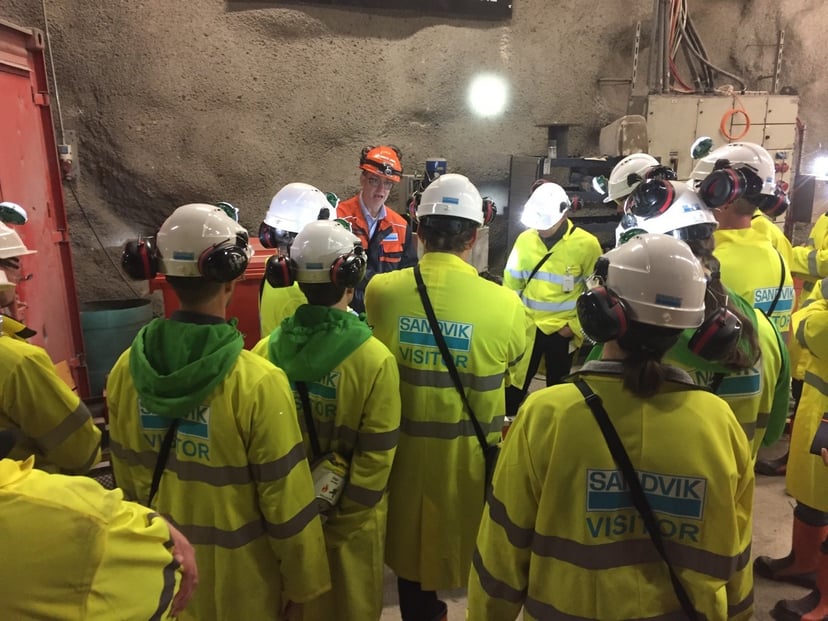 Teams in the Sandvik Test Mine. Picture by Sandvik
During the two-day event companies had a chance to visit Sandvik´s Test Mine facilities and see drill rigs operating in their real environment. After the demonstrations teams had co-creative meetings with Sandvik expert teams and could gather more information and sharpen their ideas. "The event was very exciting and practical. We gained a lot of information about mining requirements and challenges and now we know better how to develop our technology and device to meet those criteria", says Timegate´s Product Manager Jyrki Savela. Even though Timegate´s proposition was not the winning one, the company left Sandvik facilities way more experienced and satisfied with the event.
Timegate congratulates the Rockathon Mining Challenge winning team Spectral Industries and thanks Sandvik and EIT RawMaterials of the great event!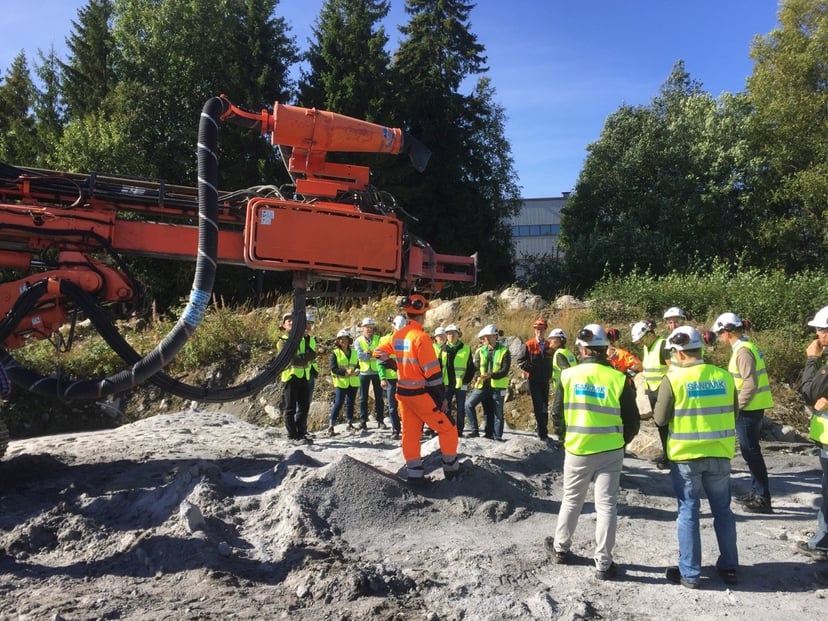 Teams familiarizing themselves with the surface drill. Picture by Sandvik.
The European Institute of Innovation & Technology (EIT) is an independent body of the European Union set up in 2008 to spur innovation and entrepreneurship across Europe. The EIT brings together leading higher education institutions, research labs and companies to form dynamic cross-border partnerships (Knowledge and Innovation Communities) that develop innovative products and services, start new companies, and train new generation of entrepreneurs. See more about EIT in their website.